What I love about ZenPop Japanese Ramen + Sweets Mix Pack is the variety of ramen and snacks I get! There are too many types of snacks and cup noodle out there and sometimes I just don't want to hand-pick them myself. (Physically at a market or online shop) By getting a ZenPop mix pack, I get a cute box sent to my doorstep and it often brings great surprises!
When I received my October box, I can't help but stare at this cute, puffy bunny mascot on this bright orange box! It looks like it's dancing in one leg on a walkway! How adorable!
WHO'S ZENPOP?
Based in Osaka, Japan

Curate four packs of Japanese goodies - Sweets, Ramen, Ramen + Sweets Mix and Stationery

Each of their packs has a new theme every month

1, 3, 6 and 12 month subscription plans available

Free worldwide shipping to 94 countries

Their mascot, Luna, has her very own manga channel @full_moon_magic
PRODUCT REVIEW
Ryomen: Yokohama Style Tonkotsu Soy Sauce Ramen 旅麺: 横浜家系 豚骨しょうゆラーメン
Ryomen 旅麺 direct translates to "travel noodle." This cup noodle brand specializes in introducing different ramen types in different parts of Japan. They have Sapporo Miso ramen, Nagoya curry ramen, Hiroshima Tantanmen, and many many more! The Tonkotsu soy sauce soup for this cup noodle I am having is savory but surprisingly light. Curly noodle is the typical ones you find in cup noodle. It has very little scallions and a piece of imitated meat.
Tokyo Ramen: Shin Chan Yakisoba Mini Cup 東京拉麺:しんちゃん焼そば
No cup noodle is as mini as this one from Tokyo Ramen brand. Shin Chan Yakisoba is like a Japanese chow mein. Since it's soupless, I was kind of confused on how to make this work. After quite a bit of reading instruction and online research, here's how it works:
Unpack the plastic wrapping, and open the lid.
Take out the sauce packets BUT DON'T OPEN THEM AND POUR IN THE SAUCE YET!
Pour boiling water into the cup.
Cover the cup and let the noodles steep for 3 minutes.
Drain away the hot water and mix in the sauce contents
The result of this yakisoba is kind of sour for some reason. Not a big fan of this noodle, but I do like the mini size!
BABY STAR: Yakisoba Flavor ベビースターラーメン:焼そば昧
Another mini version snack, this is a fried noodle snack that reminds me of my childhood. These are pretty addicting and before I know it I finished the whole pack. T_T
LOTTE POKEMON CHEWING COLA CANDY ロッテ ポケモン チューイング キャンディ コーラ味
When I first saw this cola candy, I thought it was gum! I love the cute Mew Pokemon on the package, and when you unwrap each candy, you get these really cool collectible cards, featuring each Pokemon. It tastes just like Coca Cola, and the texture is bit hard in the beginning.
SUPER MARIO GUMMIES COLA & RAMUNE FLAVOR スーパーマリオグミ・ラムネ&コーラ
In America, we have gummy bears; in Japan, they have Super Mario gummies! How awesome is that? There are two flavors in this packet: Cola and Ramune. If you are not familiar with
Ramune
, it is a Japanese carbonated soft drink. I guess you can say it's a mix of American and Japanese flavor. But I got to admit, I don't quite like the strong artificial flavoring taste of this gummy.
CANDEMINA LAUGHING GUMMIES Energy Soda Flavor カンデミーナ グミ 爆笑エナジーソーダ
The shape of the gummy is the Japanese alphabet (Katakana) for "ha" "hi" "hu" "he" "ho" "w." (one cool fact: "w" means "lol" in Japanese.) I love how this candy makes it so much fun to enjoy and learn Japanese.
The energy soda flavor tastes sweet and slightly sour.
Remember not to eat while laughing!! :P
ANPANMAN MINI RAMUNE アンパンマン ミニ ラムネ
Anpanman is one of the most most popular anime series among kids in Japan. Not only attracting children, but this candy also got my attention. They can be my daily intake from now on because it contains green tea polyphenols and calcium. The bottle of mini candy tablets comes in 4 flavors: peach, mandarin orange, grape, and apple. If you look at them closely, you will notice the candies are shaped in different characters from the anime. I like how the flavoring taste is not too strong. I don't like to bite it, so it takes a while for me to finish one small little candy.
BANDAI CHOCOBI CURRY FLAVOR バンダイ チョコビ カレー味
I love how the snack features "Crayon Shin-chan" on the top of the box. I used to watch this anime when I was a kid! Oh man, time flies!
These star-shaped airy snacks are savory and spiced with Japanese curry flavoring. I wished there are more of these! I finished them too quickly in one go!
RILAKKUMA SOFT SENBEI 4 PACKS リラックマソフトせん4連
I can't express enough how KAWAII these share packs are!! They are definitely not for sharing when you got these on your hands.
Typical rice crackers are pretty crispy and hard. These are not as soft as I thought either. It tastes very light with no trace of rice flavor, or savoriness or sweetness either.
For each pack, there are only a few senbei rice crackers. I assume the portion is for little kids, but I think these packaging can attract people in all age groups!
These rice crackers are killing me with extreme cuteness! Even the back of the packets have these cute graphics of Rilakumma and his kitty friends... T_T
$3 OFF FOR MY FANS!
If you plan to try out ZenPop Japan
, feel free to take an extra $3 off with discount code
JFOODIE
when you make your next purchase at
Z

enPop Japan
. The discount will be valid until the end of the year 2019.
Order today
ENTER GIVEAWAY TO WIN PRIZES
It's ZenPop Japan's
3rd anniversary and they are having a big birthday giveaway month!
Every week of October (2019) there's a new prize up for grabs (that's FIVE awesome prizes!) All subscribers will also get these two kawaii bonus gifts in every pack.
Enter Giveaway!
---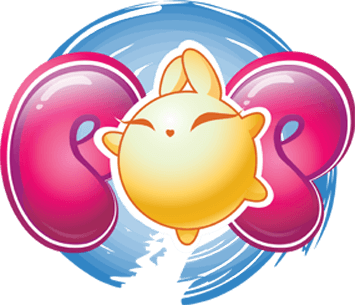 Official Website: https://zenpop.jp/
Instagram:
https://www.instagram.com/zenpopjapan/