For the longest time, I finally get to try another all-ramen box! I am beyond exciting to taste every single one of these cup noodles! Thanks to ZenPop, I actually found two of the favorite cup noodle of all times! Let's start with the review:
For the ramen pack, the package is double the size of their
Ramen + Sweets Mix Pack
.
When I first opened my package, the color changed from exterior blue to bright orange inside. Look at all these goodies!!
WHO'S ZENPOP?
Based in Osaka, Japan

Curate four packs of Japanese goodies - Sweets, Ramen, Ramen + Sweets Mix and Stationery

Each of their packs has a new theme every month

1, 3, 6 and 12 month subscription plans available

Free worldwide shipping to 94 countries

Their mascot, Luna, has her very own manga channel @full_moon_magic
PRODUCT REVIEW
MARUCHAN SEIMEN YASAI CHANPON マルちゃん 正麺 野菜 ちゃんぽん
This is one of my favorites!! I actually didn't expect cup noodles to be able to elevate to this level! My first thought after my first bite was... "where can I get more of these?"

The straight noodle has the perfect texture, soft yet chewy. The pork oil makes the umami pork bone & chicken soup even more amazing and satisfying when slurping my noodle. The vegetable you will find in this bowl includes cabbages, onion, scallions, snap peas, carrots, and wood ear mushrooms. There are also squid and kamaboko (boiled fish paste)

This cup noodle features a Nagasaki specialty: Chanpon ちゃんぽん. If you are planning a trip to Nagasaki, you got to try this famous noodle dish!
MARUCHAN MEN DINING CHANPON マルちゃん 麺 ダイニング ちゃんぽん
This is another one of my favorites!! I totally didn't expect myself to fall in love with chanpon cup noodles! The soup is rich and savory, filled with nice umami with hints of white and black pepper. ! It tastes so good with the smooth noodles and delicious toppings too: cabbage, wood ear mushroom, and kamaboko fish cake.
SUGOMEN NEGI MISO RAMEN ニュータッチ 凄麺ねぎみその逸品
The noodle reminds me of Hakata noodle: hard on the inside and good chewy texture. Soup is oily and savory, and it could be thicker or lighter depending on how much hot water you pour. It coomes with lots of scallions too!
OKONOMIYAKI SAUCE YAKISOBA サッポロ一番 オタフク お好みソース味 焼そば
When I saw a Yakisoba (stir fry noodle), I was wondering if it's even possible to make soupless cup noodle? And of course, Japanese people are such geniuses! Here's how:
Open the lid and remove packets.
Add hot water, press the lid back into place, and wait 3 minutes.
Remove all the water using the strainer on the lid.
Mix in the sauce packet well and stir it up nicely. Sprinkle furikake package on top before eating.
I would say I love the experience of making the noodle more than enjoying eating it. The sauce was really light after stirring it with noodle. I wished there were actually vegetable toppings like how it's suggested on the cover of the package.
CUPSTAR TONKOTSU RAMEN サッポロ一番 カップスターとんこつ
The aroma smells great! The noodle is thin and chewy. The savory soup might be a bit salty when you drink it by itself. It's not bad when it goes with noodle, sesame seeds, and scallions.
MARU-UMA TONKOTSU RAMEN まる旨 豚骨 ラーメン
The noodle is similar to the ones from
Nissin Seafood cup noodle
, flat and thin. The tonkotsu pork bone soup is not as strong I expect it to be, but I like it with a hint of pickled ginger. The toppings are sesame seeds, scallions, wood ear mushroom, and red pickled ginger.

HYOUBANYA KOKU TONKOTSU 明星 評判屋とんこつらーめん
$3 OFF FOR MY FANS!
If you plan to try out ZenPop Japan
, feel free to take an extra $3 off with discount code
JFOODIE
when you make your next purchase at
Z

enPop Japan
. The discount will be valid until the end of the year 2019.
Order today
ENTER GIVEAWAY TO WIN PRIZES
It's ZenPop Japan's
3rd anniversary and they are having a big birthday giveaway month!
Every week of October (2019) there's a new prize up for grabs (that's FIVE awesome prizes!) All subscribers will also get these two kawaii bonus gifts in every pack.
Enter Giveaway!
---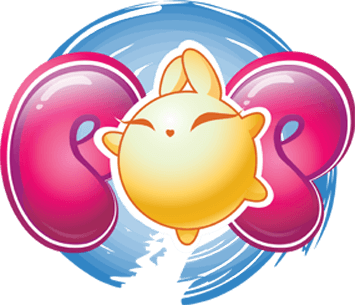 Official Website: https://zenpop.jp/
Instagram:
https://www.instagram.com/zenpopjapan/